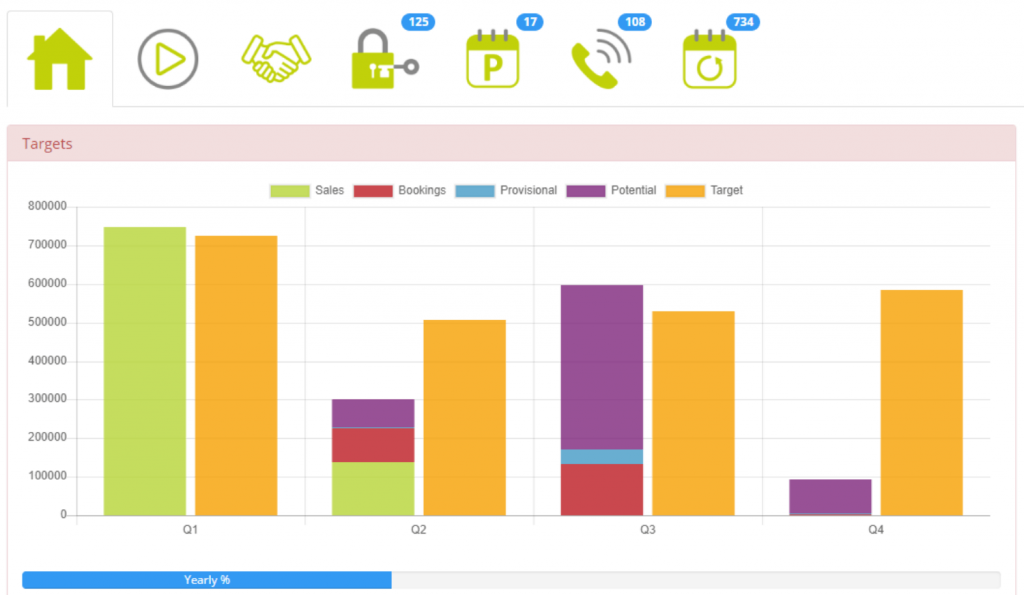 Our new CRM system has revolutionised the way we operate and has saved us so much time. The team can now self-manage their accounts and prospects from their dashboard and can easily see where they are against target. It also allows us to be really proactive with managing the team and providing extra support to those who require it. It's been great linking the CRM with XERO as we now have a really efficient process to view invoices and client spend
Our client had been exploring options for a CRM system for several months but got frustrated with systems that were either too complex or ones that couldn't be adapted to match their requirements. Our starting point was to understand what the key components of the CRM were and how this would integrate with their operations system. We then looked at user types to ensure that the framework was suitable and flexible for future developments. 

Once this had been completed, we then moved on to their reporting requirements to allow the client/employees to produce key reports instantly and provide a 'master report' option to show all key fields in one place
During this process the client changed their accounts system to XERO, so this was an additional application link as part of the wider project.
A beta version was ready for testing within two months and this was followed by 2-3 weeks of amendments, improvements and bugs/fixes. The final week of the project involved our team being onsite to help with implementation and training.
Do you have a project, an idea or a business challenge?